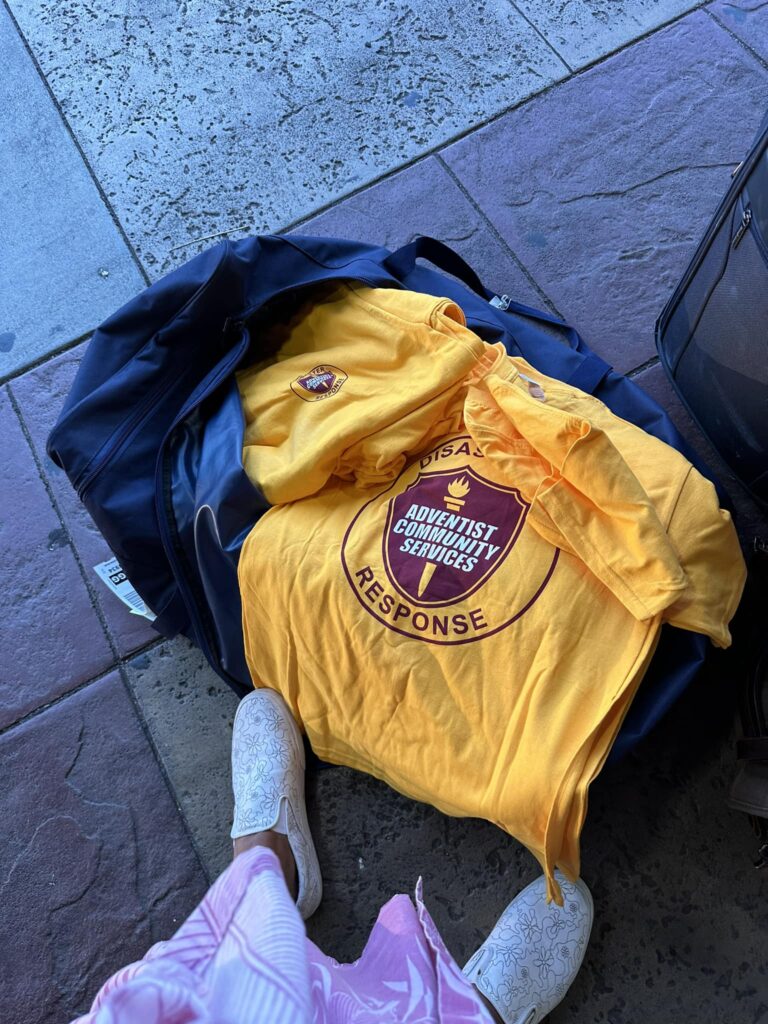 It is with sadness that we ask you to pray and support the Hawaii Conference, as wildfires are still ravaging Maui. Reuters reports the death toll is up to 55 with many unaccounted for and billions of dollars in damage.
Hawaii conference has been affected too. "Members have lost homes and are displaced; our church kitchen, parsonage, and part of the sanctuary are gone," said Hawaii Conference President Erik VanDenburgh in his August 9 statement. The conference is coordinating efforts to help members and students that have been affected by the fires. The photo above is taken from Hawaii Conference, displaying the yellow shirts that are "beacons of light" amidst the tragedy.
The need for housing, food, personal items, and even gasoline is great in Maui. Giving financially is one of the best ways to provide immediate relief. You can donate to the Maui Relief Fund by going to www.HawaiiSDA.com and donating there. To stay up to date, follow the Hawaii Conference Facebook page.
We ask that you continue to keep our brothers and sisters in Hawaii in prayer. Pray for God's comfort, wisdom, protection, and provision during this time.
God is our refuge and strength, an ever-present help in trouble, Psalm 46:1.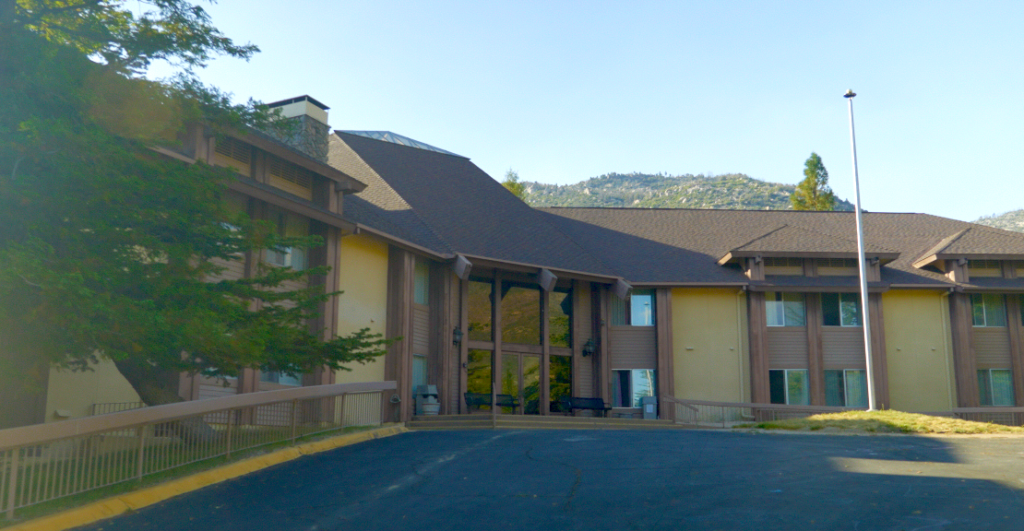 We have exciting news! We are renovating the lodge! You asked for it, and soon it will become a reality- new windows, beds, curtains, bedspreads, bathrooms, even air-conditioning, and a whole lot more! Please visit www.lodgelift.com for more information and give as God impresses upon your hearts.
SECC hosts 7th annual Adventurer Campout
The 7th annual SECC Adventurer Campout welcomed over 1,400 adventurers, family members, and club leaders for a weekend full of fun and fellowship at Pine Springs Ranch, April 21 to 23, 2023. SECC Club Ministries is blessed to be able to host amazing gatherings like this, and we're already counting down for next year!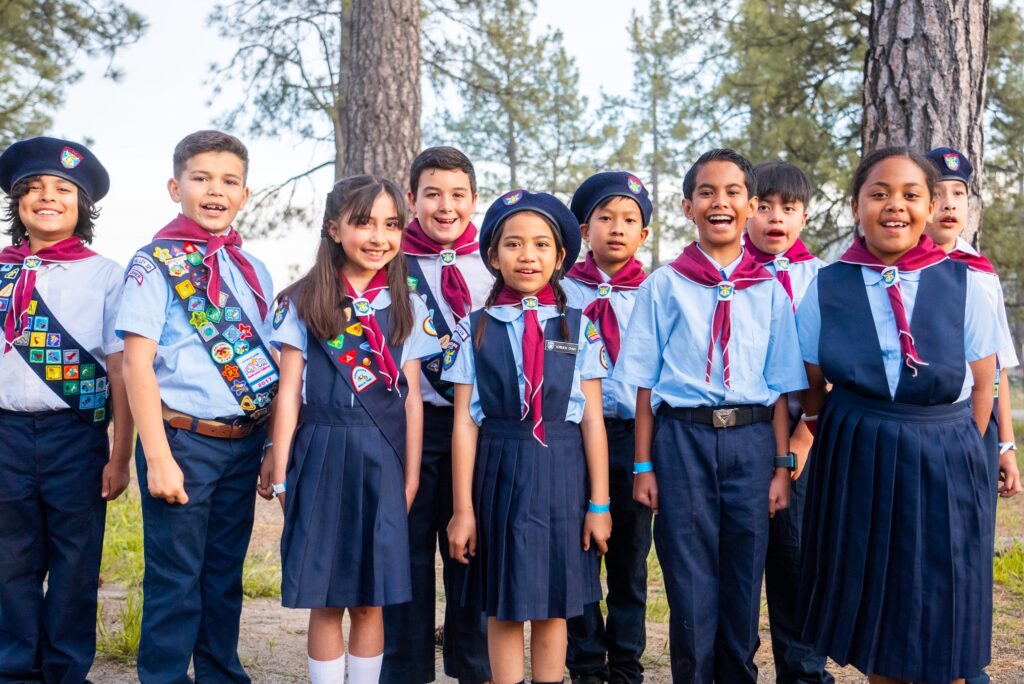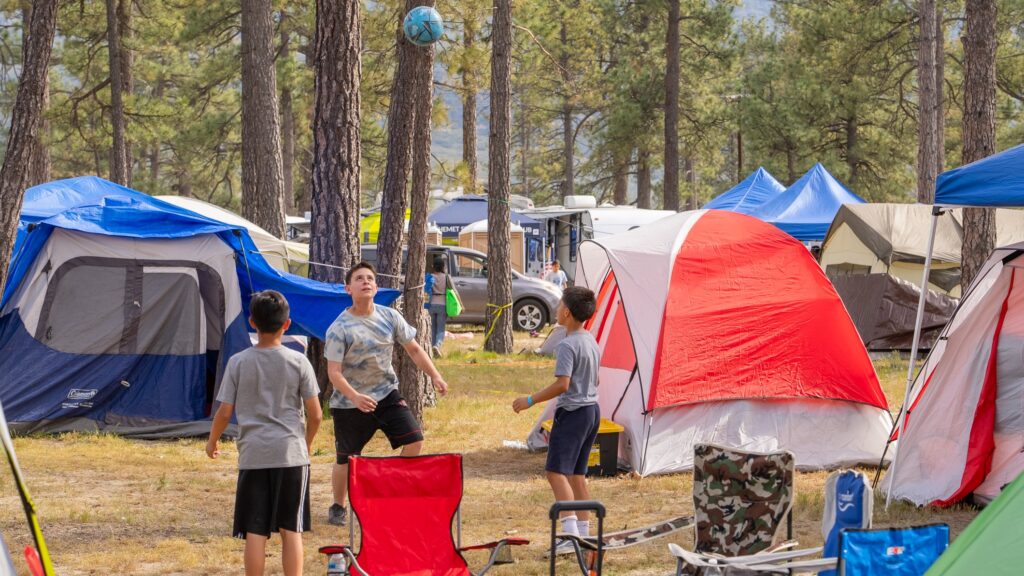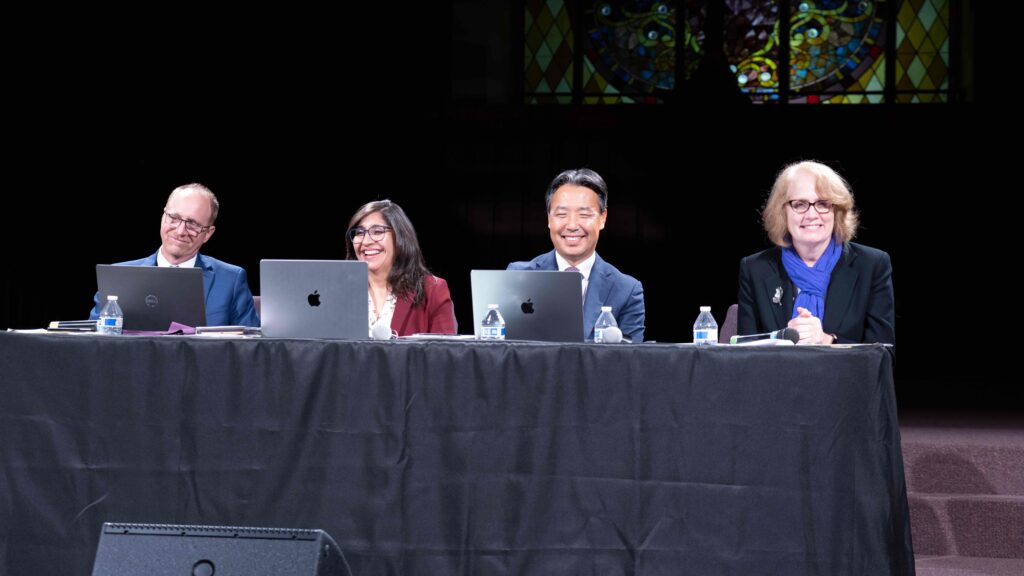 Constituency Presessions Welcome Hundreds
Over the past two weeks, SECC held presessions in preparation for Constituency Session in the five counties of our conference: Imperial County (at El Centro Spanish Church on April 30), San Diego County (at San Diego Fil-Am Church on May 1), Orange County (at OC Grace Church on May 2), Riverside County (at Riverside Community Church on May 4), and San Bernardino County (at Loma Linda Korean Church on May 9). These sessions are important in order to properly inform and prepare delegates for the 2023 Constituency. For constituency information, bylaws, and more, visit seccsession.org.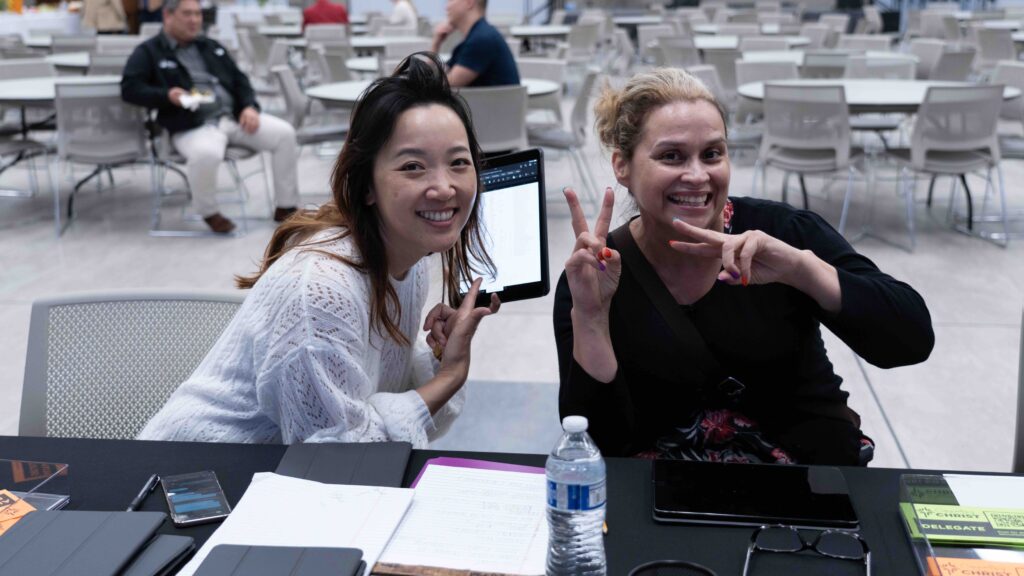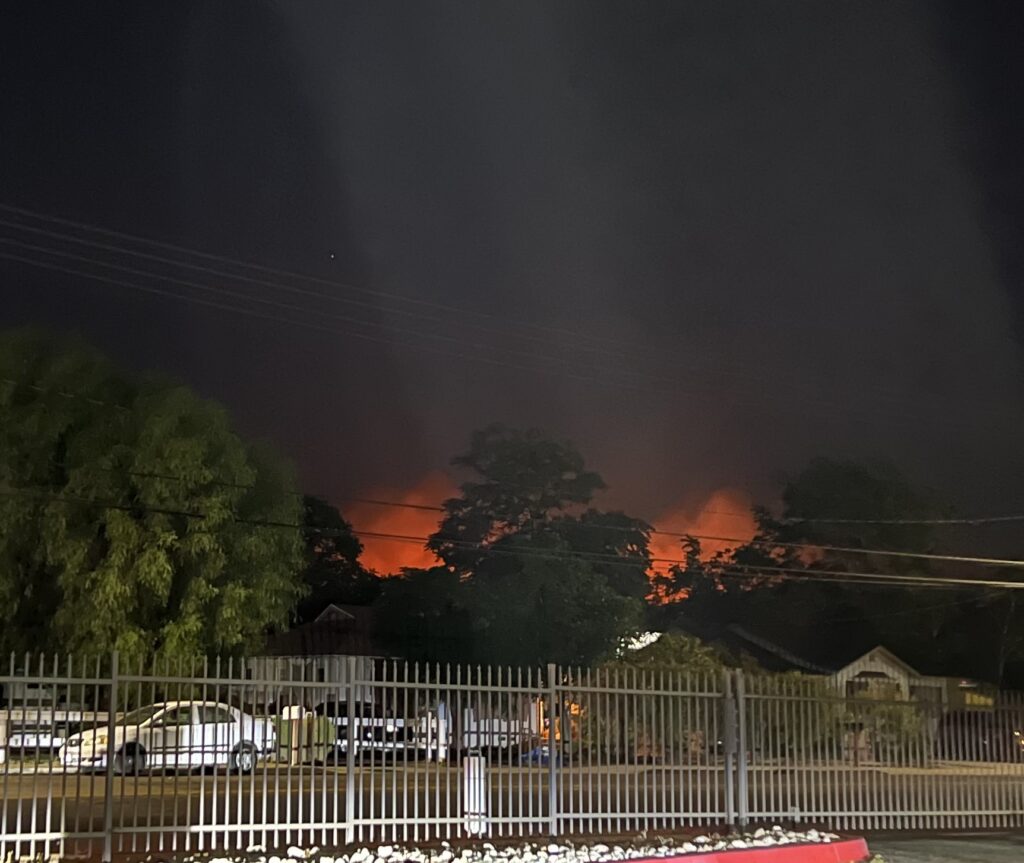 We solicit your prayers for the Hemet Church and others who have been affected by the Fairview fire. The Fairview fire has been raging in Riverside County. The church and some of its families are under evacuation orders. Please keep Pastor James Uyeda and the church family in prayer. Members have been helping others as they evacuate and have been on alert at the church. Please continue to pray for the Hemet community, that this fire would be contained and that there are no more fatalities.
"When you walk through the fire, you will not be burned; the flames will not set you ablaze." Isaiah 43:2b
It is with heavy hearts that we announce the passing of Dr. Alfonso Valenzuela. He passed away last Thursday evening, September 1, 2022. After a long battle with illness, he is now at rest in Jesus. He had a stellar career of pastoring, writing and teaching. He served the Seventh-day Adventist Church for many years throughout the world and at the Seminary at Andrews University. He also pastored several churches in this conference. Most recently, he was the sole pastor at the Yucaipa Spanish Church. He leaves to cherish his memory his wife, Jeanine and his two adult children, Veruschka and Alan. Services will be held on November 19, 2022 at 6 p.m. at the Yucaipa Spanish Church. Please keep his family, his loved ones and his church in prayer.
On June 8, 2022, the Southeastern California Conference Administration issued the following statement in the wake of several shootings:
Our hearts are heavy, and we mourn with the families and loved ones affected by the several mass shootings that have taken place in the last few weeks across our nation. We are saddened by the increased amount of violence and loss of life, and we pray for comfort for those who are hurt and suffering as a result of these senseless acts. We want to be a part of the solution to make our schools, clinics, churches, and grocery stores safe again.

The Seventh-day Adventist World Church issued a statement over 30 years ago that still rings true today. "Pursuits of peace and the preservation of life are to be the goals of Christians. Evil cannot be effectively met with evil but must be overcome with good. Seventh-day Adventists, with other people of goodwill, wish to cooperate in using every legitimate means of reducing, and eliminating where possible, the root causes of crime."

The Southeastern California Conference of Seventh-day Adventists stands against all forms of violence and wishes to be agents of love, compassion, hope, and justice in our communities.  We commit to being a persistent voice for peace. We pray the words of the Apostle Paul in 2 Thessalonians 3:16, "Now may the Lord of peace himself give you peace at all times and in every way. The Lord be with all of you."
- Southeastern California Conference Administration
By Becky St. Clair
Klenth Sasil moved to Moreno Hills Church last fall and became the youngest Filipino pastor in the conference.
"I wasn't sure where to start," the youth pastor admits. "When you get done at the seminary, there's a lot to process, and I just felt lost."
He started by asking his senior pastor for a work space that could double as a youth hangout. His request was granted, and he set up CAFE Life: Community, Authenticity, Friendship, and Experience.
"I wanted to create a space where we could all just be real with each other and do life together," he explains.
As their first contribution to 2022's year of evangelism, Moreno Hills youth created an evangelistic series for young people called "The Pursuit: Finding meaning and purpose in Christ," which took place over five Sabbaths in January and February. As a result of their partnership with the Holy Spirit, 12 people were baptized.
"Our focus was really the heart of God," Sasil says. "We wanted to provide a chance for people to encounter God's presence in an intimate way."
And, according to Sasil, the series was a success.
"It's not about having a fancy program or the number of baptisms," he says; "It's about seeing people transformed by finding a new pursuit in their lives. That's God at work."
Sasil is enjoying seeing the youth become more at home in their church. CAFE Life provides a comfortable space where they can ask tough questions and have real conversations, and they've started inviting friends to come too.
"They are very curious," Sasil says. "They want to know what it means to be a Christian and they're looking for someone to share their struggles."
The church has been very supportive of CAFE Life. They offer financial support, furnish spaces, provide branded shirts for the youth, and even cook for them. The group gets together outside church at the lake, at restaurants, and for vespers at members' homes.
Sasil says there are conversations taking place between several area churches to make CAFE Life regularly available to all their youth and young adults, and to coordinate regular joint vespers programs. Their goal is to create a strong program that also includes youth who aren't yet part of the church.
"We're just doing what we're doing," Sasil explains, "going where the young people are and focusing on relationship-building. Evangelism isn't always sermons and Revelation–sometimes it's just creating a safe space where we can show authenticity and experience Jesus."
By Dolly Moen
Living back east with college degrees, Ash and Satiya never dreamed that they would ever be homeless in Desert Hot Springs. After an 8 mile walk from Morongo Valley, they were exhausted and dehydrated. With no place to go, they sat in front of a business complex.
With his wife in the hospital, Russ Crumpacker decided to grab a bite to eat. When he got out of the car, he saw the two homeless people, and invited Ash and Satiya to eat with him. They could not believe that Crumpacker would want to be seen with them, especially after the way they looked. Expecting rain that night, he also took them to the store and bought them more blankets and a tarp to keep them dry. When he dropped them off in the Morongo Springs Nature Preserve, he gave Ash and Satiya his phone number.
The next day, they made the decision to reach out to Crumpacker. He brought them home while praying all the way. With cracked ribs and a wife with a recent hip replacement, both caused by recent falls, he needed work done around his place. He invited them to stay and help, paying them for the projects that he would have paid other people.
He brought them to church in Desert Hot Springs the next Sabbath. Ash and Satiya felt like they had found home. In the first study with Cecelia St. Clair, the church's bible worker, Ash and Satiya accepted Jesus Christ as their personal Savior. Sabbath morning, April 16, was a very meaningful Communion and Easter Service. The morning was brought full circle when Crumpacker and Glenn Munson, Desert Hot Springs pastor, baptized Ash and Satiya together, with strong support from their new church family.
What they did not know was that the Desert Hot Springs "Church on Fire" prayer group was meeting every Friday evening in the sanctuary to pray for their church family, community and their leadership.  Hands had been laid on the very pew where they sat, and prayed for while they were meeting Russ.  Led by Dee Lee, prayer ministry leader, "Church on Fire" is a group that comes together every Friday evening to pray. They close the evening by physically placing their hands on the pews and praying for the person who will be sitting in that seat.  As a result, God continues to send new people from the community to fill those seats. It is clear the Holy Spirit is at work in Desert Hot Springs church.
By Rashad Burden and Andrea King
The 31st Street Church celebrated its 100th anniversary of ministry in San Diego. The church has a rich history of music, evangelism, and exceptional pastors. During the month of March, Rashad Burden, current 31st Street pastor, brought back some of the pastors from 31st Street's past to be celebrated and appreciated. Former pastors, Cleveland Hobdy, Andrea Trusty King, Robert Edwards, and John Damon, the most senior living pastor, were all honored during the month.
The celebration didn't end in March. The church scheduled ongoing events to extend the fun and festivities throughout the year. They are compiling a cookbook that will celebrate many of the wonderful meals and excellent cooks that have served the congregation throughout their history.
The church is also doing its part to make sure its members enjoy the same kind of longevity the church has. Members were asked to walk and log 100 miles throughout the year. A mile-long walk path is being set up around the church to help members get in their mile.
"This is the campaign that will be celebrating fitness, will be celebrating health, and will be celebrating our 100 years here at 31st Street," said Belinda Williamson, head elder of 31st Street Church.

The year-long celebration will culminate in a homecoming weekend, October 21-23, 2022. Northern California Conference President Marc Woodson and James Doggette, Sr. are scheduled to return. This weekend also boasts of a choir reunion and banquet. God has truly been faithful to 31st Street Church and they look forward to manifesting all that had been predestined by the Lord.